this dish
My pals, this little white ball is on its method to ending up being Palitaw.
Palitaw is the weirdest and most addictive little treat that I have actually most likely ever had. I state that about all of these dishes, do not I? About the addictive part? However actually, this one is. Really.
Palitaw is really glutinous rice flour and water combined into a dough, rolled into balls, boiled up until they're soft and sort of chewy, and rolled in coconut and sugar. And if you're having a celebration, you embellish them with colored sugar or food coloring and put 'em on a stick, due to the fact that food on a stick = celebration.
This was another dish that was expected to be a "lesson" with my trainees where I 'd bring them into the kitchen area and they 'd find out unlimited quantities of mathematics and reading by utilizing a composed dish and cutting in half the portions. What occurred was more like a lesson for me in 1) how most Filipinos really prepare, which lacks a dish; 2) the marvels of glutinous rice flour; and 3) how to dab the sweat off your forehead with a paper towel in one hand while concurrently popping another palitaw bite into your mouth with the other.
I have this vibrant memory of being hotter (as in scorchingly hotter) than humanly possible and attempting to assist my trainees understand composing this dish all while slipping one after another of these little coconut rice flour gooey balls into my mouth. "Yes, trainees, that's the proper spelling of Palitaw." * chomp chomp * "Mmhm, a half cup." * chew *
I imply, you're done making them prior to you have actually essentially even began, so pop. Into the mouth they go. Served warm and soft with FRESH coconut (I imply, actually, there's a tree right out there and among the uncles simply got a coconut from it) and sugar adhered to the exterior? These are the type of foods I miss out on.
Long live Filipino treats. ♥
Here's the remainder of the story in images.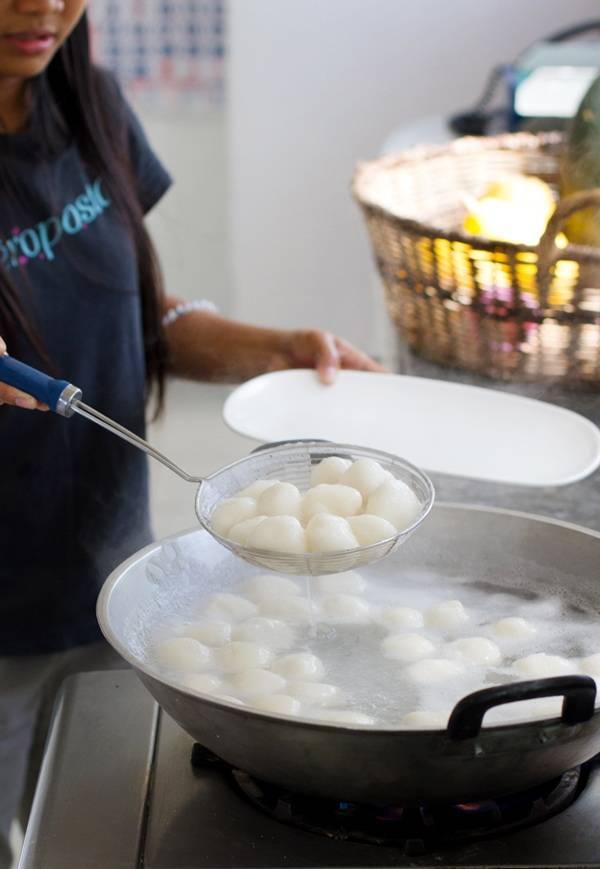 clock clock iconcutlery flatware iconflag flag iconfolder folder iconinstagram instagram iconpinterest pinterest iconfacebook facebook iconprint print iconsquares squares iconheart heart iconheart strong heart strong icon.
Palitaw
4.7 from 7 evaluations
Description
This is dish for coconut and sugar layered Filipino palitaw from the orphanage in the Philippines where I lived and worked for a year.
Components
Guidelines
Mix the glutinous rice flour with the water up until a thick, sticky mix kinds. Roll into little balls.
Bring a big pot of water to boil. Include the glutinous rice balls and boil up until strong and drifting to the top, about 10 minutes. Drain pipes the water and let the palitaw cool somewhat.
When cool enough to manage, roll in a bowl of sugar and coconut. Serve plain or on skewers. In my viewpoint, these are best while they're still hot. For an enjoyable twist, attempt including food coloring to the dough or topping with colored sugar.
Keywords: palitaw, filipino dessert, coconut and sugar
Load More Remarks.
Check Out Complete Short Article https://pinchofyum.com/palitaw .